Containers - sale and rental
Choose one of our modular solutions
Choose a convenient modular solution for your business. Explore our turnkey modular offices, locker rooms, construction facilities, event projects and modular classrooms.
We operate on a large scale
We operate on a large scale and can take on the most demanding projects. Last year we made more deliveries than any other supplier of modular facilities in Poland.
Largest fleet in Poland
We have the largest fleet in Poland, which means we also have the best availability of container modules to handle your projects. We act quickly and adapt to changing circumstances, budgets and expectations. We provide high quality service, regardless of the length of your project.
Satisfaction of our customers
We care about our clients' satisfaction and strive to get better and better. After each project, we ask how well we did and use the Net Promoter Score system to measure customer satisfaction. Our recent results are rated as excellent.
Turnkey solutions and expertise
We have in-house teams of designers, engineers and project managers who can advise on the optimal modular solutions for your business. We offer turnkey ready modular buildings and provide all the components needed for your project.
Best value
Thanks to the scale of our business, we are able to offer very attractive terms of cooperation. We are flexible, so we will find a suitable package of products and services for each client.
Nationwide service
We operate in 7 locations nationwide, allowing us to deliver and install modular buildings directly on site, no matter where the project site is located.
Are you our customer?
Do you need help and want to report a broken or damaged container?
Air conditioning for warm days!
Have us install energy-efficient air conditioners in your modular building!
Obraz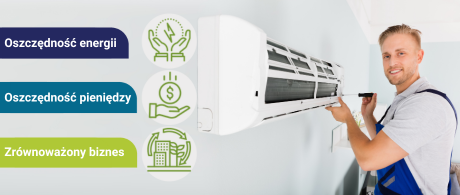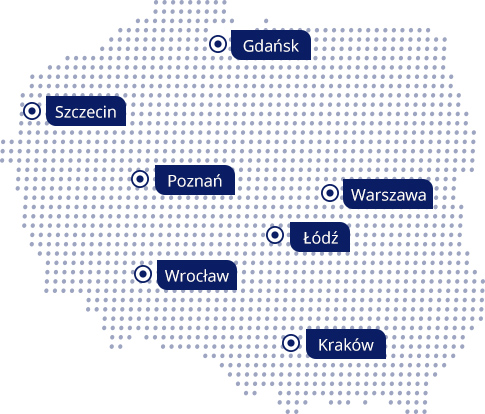 Algeco branch close to you
Everything you need is at your fingertips - Algeco is close to your home, office, construction site or school. It only takes a moment to find us - enter your city's zip code and find out where the nearest sales office is located. We also invite you to call us to learn more or place an order.
Complex modular construction - manufacturing and equipment
Modular construction is our specialty. As a container manufacturer, we design container solutions adapted to the specific business of our customers. We offer sales and rental of container modules, available in three product lines, diversified in design and purpose. We carry out custom projects including:
We provide professional modular solutions, from construction to container equipment. In the container modules we install ecological accessories, conducive to reducing electricity and water consumption - including: self-closing taps, lighting with motion sensors.
The needs of businesses are constantly changing - as is the organization of work in offices. Our customers need effective solutions, and we, as a container manufacturer, prioritize reliable quality and functionality of the modules, as well as their fast delivery. Our activities are characterized by speed of implementation, timeliness and flexibility in operation. Scalability of modules allows you to freely reduce and increase the area, in proportion to your needs. Modular construction allows you to create customized solutions, and Algeco's solutions will meet many challenges! Modular office, construction bungalow or school or kindergarten from modules? With us it is possible!
We deliver containers throughout Poland (and beyond). Our branches are located in the cities of: Gdansk, Katowice, Krakow, Poznan, Warsaw, Wroclaw. Feel free to contact us!